Come check out our full selection of OME banjos!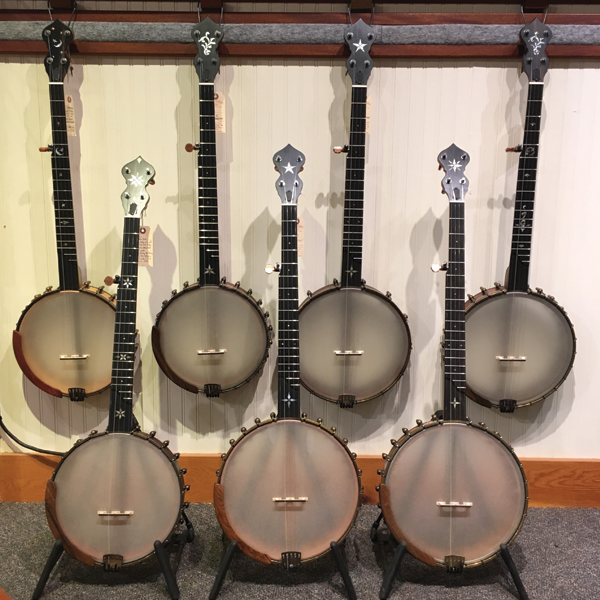 OME Banjos are a small, family-owned company specializing in building exceptional bluegrass, old-time, Irish, and jazz banjos. The models and styles have evolved since 1960 and have been continuously refined and perfected to create the finest possible tone, playability, longevity, beauty and value. Dusty Strings is proud to be OME Banjos' exclusive dealer in the Pacific Northwest.
The woods used in OME banjos are carefully selected, thoroughly air-dried, and skillfully matched. Vibrant curly maple chosen for its superior tone, flexible strength, and unusual beauty form the neck, rim, and resonator of most models. Resonant and responsive South American mahogany is standard on many Vintage and Professional Series instruments while North American walnut and Indian rosewood are available on a special order basis.
Great care is exercised during the final assembly of every OME, as wood and metal parts are precisely hand-fitted together. Final set-up and adjustment are patiently checked and re-checked to ensure proper fit, tone, and action. An arched-top, hard-shell plush-lined case and the OME limited lifetime warranty are included with every OME instrument.
Currently, we have Alpha, Flora, Jubilee, Juniper, Mira, Phoenix, and a Wizrd Custom in stock. Click here to view and learn more about these models then come on down to play them for yourself!
Hone your acoustic expression with Christie Lenée, August 17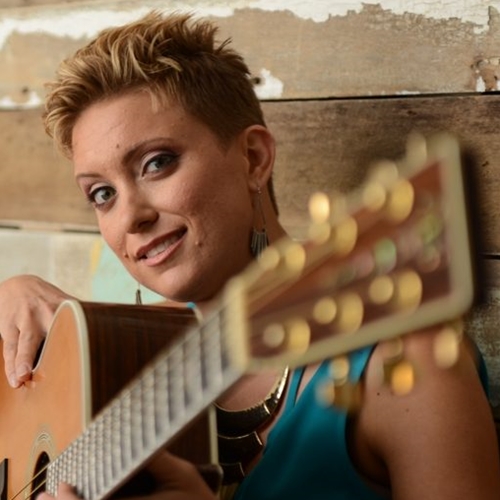 2017 International Fingerstyle Guitar Champion Christie Lenée views the guitar as an entire spectrum of musical possibilities. Rooted from the simplicity of seeing the guitar first as a tool for self expression, she says that one of the greatest skills to develop as a musician is to be able to "play what you hear" and speak music as a language. "To feel relaxed, fluid and connected to the instrument is like breathing... and THAT is when the magic happens."
On Saturday, August 17, Christie shares her creative insights about the guitar beginning at the art of listening and ear training, fundamentals of holding the instrument, how to play completely relaxed with minimal effort, and how to translate musical expressions through our hands. Other concepts include songwriting and composition approaches, right hand fingerpicking patterns with creative examples, chord progressions and harmonization, a modern approach to understanding music theory, improvisation, opening up the guitar neck and finding new chord voicings, open tunings, using harmonics and low drones, rhythmic guitar slapping, finger tapping and creating memorable guitar riffs.
This is a special workshop designed for guitarists, songwriters and composers of all levels. While it will get into some fairly advanced techniques and allow advanced players to thrive, all musicians including beginners are welcome! Click here for more information and to register.