SeaMuse return to Dusty Strings for Winter Solstice Concert, Dec. 21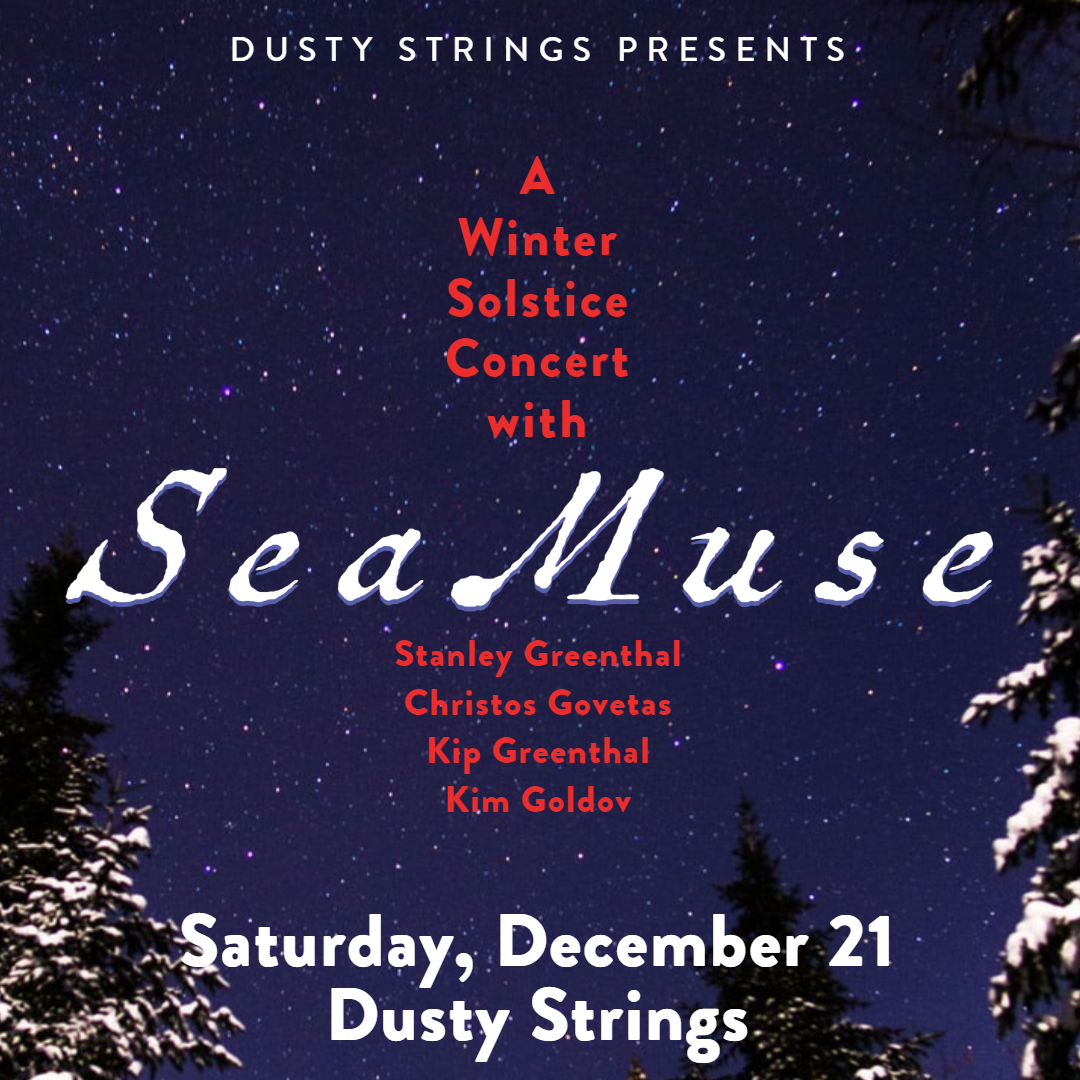 SeaMuse are four friends – Stanley Greenthal, Christos Govetas, Kip Greenthal, and Kim Goldov – who love to share traditional music from a variety of regions of Greece, Turkey, the Balkans, as well as songs and instrumentals from Brittany and England.
An annual tradition, A Winter Solstice Concert features songs about love, the challenges of our times, and memories from life – a perfect way to celebrate the solstice before ringing in the new year.
Celtic and Balkan tunes, seasonal and original songs and poems, strings plucked and bowed, clarinet and drums will fire up the longest night of the year. "This is world music in the holiday tradition including Greenthal's superb originals," writes Chris Lunn, editor of northwest music quarterly Ancient Victorys. The concert takes place Saturday, December 21st at 7:30 PM (doors open at 7:00 PM) at Dusty Strings Music Store & School, 3406 Fremont Ave N.
Tickets are $20 in advance/$25 at the door. For more information and to purchase tickets, click here. Tickets may also be purchased by phone at (206) 634-1662, or in-store. (Please note: for all online and phone purchases, tickets will be held at will call for pickup at time of show.)