Celebrate summer and save 15% on all new Dusty Strings models!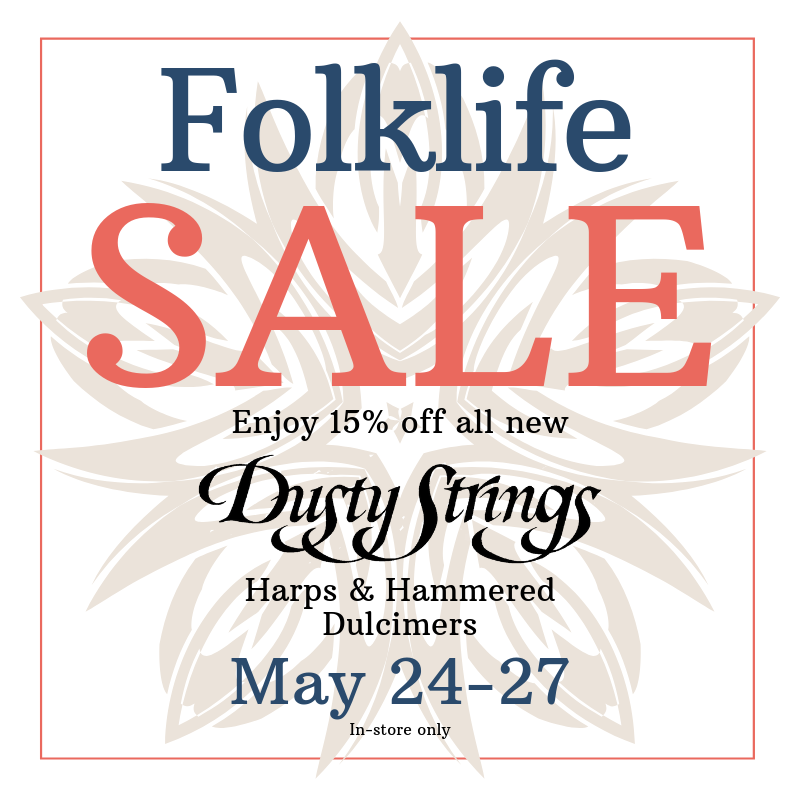 Our upcoming 36th annual Dusty Strings Folklife Sale is the perfect time to make the move from instrument renter to owner. From May 24th to 27th, the same weekend as the Northwest Folklife Festival, you can save 15% off the regular price of all new Dusty Strings harps and hammered dulcimers. Whether you're renting a harp or dulcimer, guitar, banjo, mandolin or ukulele, this is also a great opportunity apply the rental credit you've earned (up to four months) towards the purchase of a new instrument. Browse our instrument selection or give us a call at (206) 634-1662 with any questions. We look forward to seeing you! (Sale terms: all Dusty Strings harps and hammered dulcimers must be purchased, ordered, and picked up at our retail store in order to receive the sale price. We cannot ship Dusty Strings harps and hammered dulcimers purchased at the sale price.)
Group Class registration down on website
Please note: we are currently experiencing technical difficulty with group classes not appearing on our website. If there is a group class you wish to register for, or you have questions about a group class, please give us a call at the store toll free at (888) 634-1662 and we can register you over the phone. (Of course, you can drop by the store, as well!) Thank you for your patience as we continue tweaking our new site!