Free Jams & Meetups
Jams are led by faculty and students of Dusty Strings Music School and details may be subject to change. Please email the jam leader before coming to your first jam so that you can make sure you have the most current information and any materials you might need to join in the fun. There is a $5 suggested donation for each jam, payable to the jam leader, for materials and preparation. If you have any questions, please give Dusty Strings a call at (206) 634-1662 or email music@dustystrings.com.
---
Dusty Strings Irish Session with Allan MacDonald and David Perkins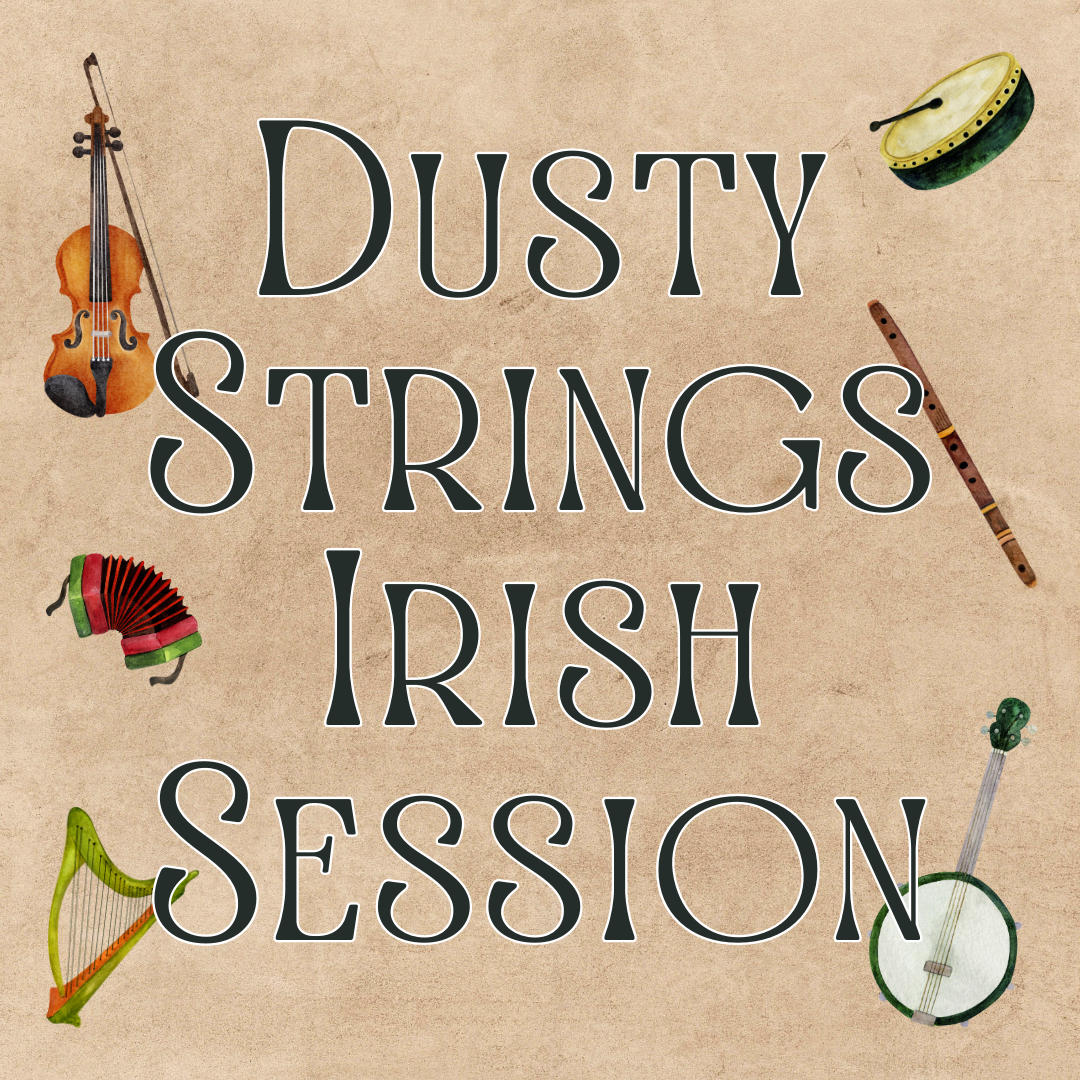 Second Saturday of every month from 2:00 PM - 4:00 PM at Dusty Strings, 3406 Fremont Ave N
Interested in joining an Irish session but not sure how it works? Or maybe the atmosphere of the bar and seasoned musicians is a bit intimidating? This beginner Irish Session is a great way to learn to play with fellow musicians in a low pressure, welcoming environment. As with any Irish session, the joy comes from playing together rather than alone!
All instruments are welcome—particularly Irish instruments such as fiddle, bodhrán, mandolin, bouzouki, guitar, flute, and pennywhistle. Participants receive a PDF collection of popular session tunes before joining so they can play with the other members right away.
Dusty Strings fiddle teacher Allan MacDonald and local session musician David Perkins lead this monthly "jam" where participants can get to know some of the people and opportunities within the Irish music scene here in Seattle. Please contact David Perkins at thatguy at davidperkins dot art for more information and a PDF packet of session tunes.
---
Gather & Sing! Weekly Sing-Along with Bruce Baker
Every Wednesday from 12:00 PM - 1:00 PM. Group meets at various park locations around Seattle.
This free weekly sing-along has been running at Dusty Strings for over a decade. Led by Bruce Baker, longtime community sing organizer and folk musician, participants each receive a songbook and new material to add to it each week, from traditional folk songs to '60's and '70's singer-songwriters to contemporary folk. It is currently held via Zoom every Wednesday from 12:00 PM - 1:00 PM, and yearly at the Northwest Folklife Festival at Seattle Center. To join the email list and to receive the Zoom link, please send a message to bpbaker341 at gmail dot com.
---
As Best You Can Guitar Sessions with Jalaine Madura
Every Sunday from 2:30 PM - 4:30 PM on Zoom
Looking to play your guitar solos for others and hear their solos as well? Check out Dusty Strings' As Best You Can guitar sessions hosted by Jalaine Madura! The name means what it says: play whatever you are working on as best you can, in a no-pressure setting.
Each participant typically gets three to four opportunities to play, and all guitar genres and levels are welcome! We meet by Zoom every Sunday from 2:30 PM to 4:30 PM. For more information and the Zoom link, contact asbestyoucan at outlook dot com.
---
Virtual Ukulele Jam with The Honeyville Rascals
Every Thursday from 6:30 PM - 8:00 PM on Zoom
Join Sunga Rose and Michael Alexander every Thursday for a fun ukulele jam and the opportunity to give to a different non-profit organization each week. If you make a monetary donation to a non-profit, don't forget to ask your employer to match it! For more information and the Zoom link to attend, please visit sunrosemusic.com/ukulele.