Nova Karina Devonie
Electric Bass, Piano Accordion, Ukulele
---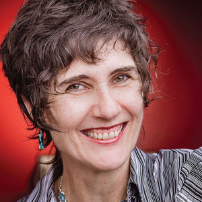 Nova has been playing piano accordion since the age of eleven and teaching the instrument since the late 1980's. Focusing on tunes and technique, with a bit of theory thrown in, she aims for fun and ease while moving at a comfortable pace for the student.
Nova utilizes both reading written music and playing by ear, and especially enjoys helping beginners develop good habits and intermediate players broaden their skills. Nova draws from her years of experience listening to and playing with top-notch musicians in a variety of styles.
Nova toured as a member of the cowgirl supergroup Ranch Romance in the early 1990's and now performs regularly in several Seattle bands, including Miles & Karina and The Buckaroosters. Nova has taught at the Puget Sound Guitar Workshop, California Coast Music Camp, and the Port Townsend Ukulele Festival. Learn more at milesandkarina.com.
---
Specialties: Country, Folk
Levels: Beginning, Intermediate
Ages: Adult
Rates: $55 for 30 min, $65 for 45 min, $75 for one hour
Availability: Tuesdays and Wednesdays
Online/In-Person: Online only
Website: milesandkarina.com
---
Sign Up for Lessons with Nova