Molly Tenenbaum
Banjo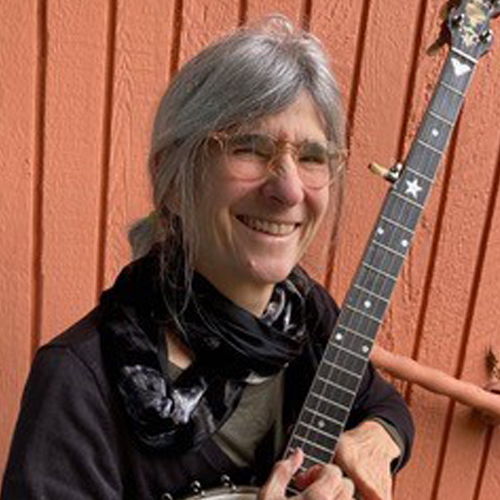 Molly teaches old-time clawhammer banjo (also called "frailing" or "overhand" style). A banjo teacher since 1987, Molly guides students to be independent players and learners, helping students master basic patterns, then vary them to make melodies and accompaniments. She deeply loves old-time music and is always excited to get students involved, whether playing old-time fiddle tunes and folksongs on the banjo or getting comfortable playing in jam sessions. Want to work out an old-time banjo part for a contemporary song? Molly can help!
Lessons will often have a listening component focusing on source recordings to "play like the old-timers" and expand the student's repertoire. She recommends that students record lessons. Although written aids for learning are provided, Molly emphasizes learning by ear. She can also assist with the basics of two-finger banjo picking and offer tips on old-time fiddling but does not teach bluegrass.
Molly has been playing old-time banjo since she was a teenager and has since performed around the Pacific Northwest with bands including The Queen City Bulldogs and Dram County. She's taught locally and nationally at camps including American Banjo Camp, Augusta, and The Festival of American Fiddle Tunes.
Ages: 8 and up
Levels: All
Specialties: Clawhammer banjo, old-time, two-finger picking
Availability: Tuesday afternoons and evenings, Saturday mornings and afternoons
Rates: $45 for 30 min, $55 for 45 min, $65 for one hour
Website: mollytenenbaum.com
---
---
Sign Up for Lessons with Molly