Harp Seattle
Stay tuned: the next Harp Seattle will be in October of 2020!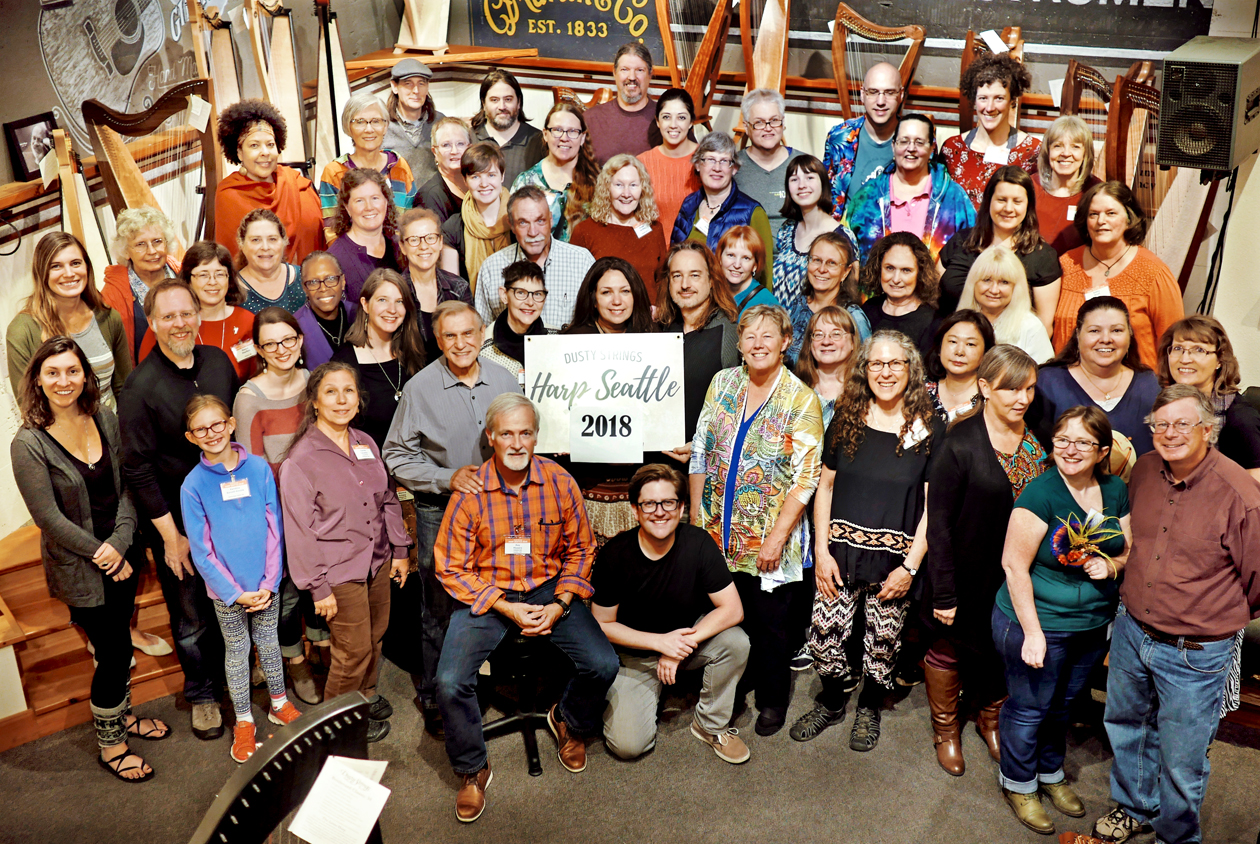 Harp Seattle is a three-day festival of workshops and concerts for folk harp players of all levels to celebrate harp music, advance their playing, learn directly from artists, and make connections with other players and enthusiasts. Presenters and participants gather from around the world.
Workshops by seasoned presenters are crafted to benefit players of all levels, so there's something for everyone that can enhance their harp skills and knowledge. Recent presenters at Harp Seattle include Park Stickney, Maeve Gilchrist, Kim Robertson, Nicolas Carter, Aryeh Frankfurter & Lisa Lynne, Martha Gallagher, Alfredo Rolando Ortiz, Harper Tasche, and more.
The festival takes place around the beginning of October in even-numbered years. Check back here as more details become available for the next Harp Seattle, slated for October of 2020! You can also join the Harp Seattle Facebook Group for updates and to connect with past presenters and participants. See you in October!