Gregory Roberts
Electric Bass, Guitar, Piano, Songwriting
---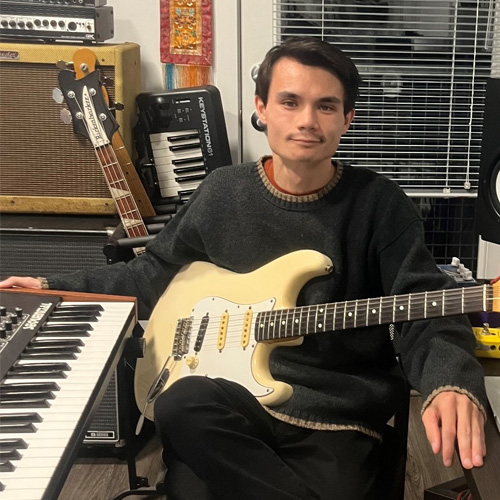 Finding passion in music is a core component of Greg's teaching style. His goal is to cultivate "a strong sense of confidence and identity in students' knowledge, abilities, and the music they love to play." He specializes in teaching students ages five to fifteen who are either just beginning or looking to take their playing to the next level. He has a patient and understanding approach that caters to the individuality of each student.
"There is no one-size-fits-all method," says Greg. "I make it a priority to get to know all of my students so that I can construct unique and adaptable lesson plans that are engaging, effective, and inspiring." Greg also loves helping students who want to write their own songs and start expressing themselves artistically!
An avid songwriter himself, Greg enjoys writing, recording, producing, and releasing his own music. He has been performing and working as a professional multi-instrumentalist for fourteen years, with extensive experience in New York City's music scene from which he hails. He has worked as a music teacher, session musician, played in wedding and entertainment bands, and written, recorded, and performed original music with his own groups. He has also done several tours along with many performances in major cities all over the east and west coasts.
---
Specialties: Playing music with others, songwriting, audio production, synthesis, school age students and teens
Levels: All
Ages: 5+
Rates: $55 for 30 min, $65 for 45 min, $75 for one hour
In-Person/Online: In-Person
---
Sign Up for Lessons with Gregory