Dave Keenan
Banjo, Guitar, Mandolin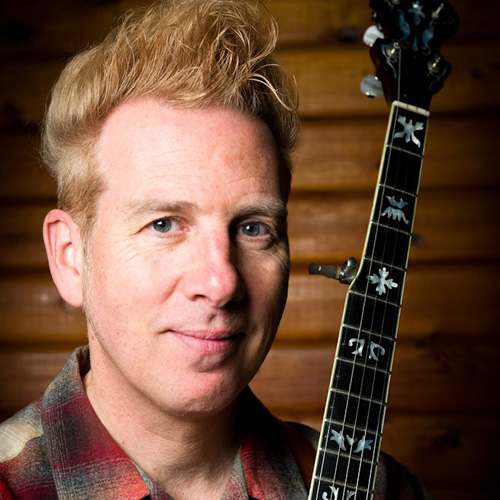 Dave specializes in roots music of all sorts, including bluegrass, country, western swing, old-time, fiddle tunes, and three-finger Earl Scruggs picking, among others. He also teaches rhythm and lead in all these styles and likes to work with songwriters and people in bands that want help working out grooves, parts, and leads. Music theory, ear training and technique are also part of his focus.
Dave Keenan got his start at the age of 8 when his dad taught him to play ukulele. He soon picked up all the instruments around the house, eventually studying Scruggs-style banjo at age thirteen, and teaching at age seventeen. Dave is a busy music camp instructor, teaching guitar, mandolin, and banjo at several camps each summer. He plays in many bands in Seattle, including The Downtown Mountain Boys, The Buckaroosters, and many other roots music bands. His playing is always twangy and tasty.
"Why do I teach?" he asks. "I was lucky enough to have good teachers and want others to have the same chance!"
Ages: All
Levels: All
Specialties: Bluegrass, Country, Folk, Country Telecaster Guitar
Availability: By appointment
Rates: $45 for 30 min, $55 for 45 min, $65 for one hour
Website: davekeenan.com
Dave Keenan on childhood inspiration, pickin' with the greats, and practicing
Dave Keenan sparkles on Northwest and national stages, performing on banjo, mandolin, and country Telecaster guitar. But he doesn't stop there. He also produces albums, co-writes film scores, and teaches at Puget Sound Guitar Workshop, Laurie Lewis' Bluegrass in the Gorge, and the Swannanoa Gathering, among many other festivals and camps. He's also on the faculty of Dusty Strings Music School and delighted us with a few stories and practice tips for this Music School Spotlight.
When were you first introduced to your instrument and what got you "hooked"?
I asked my dad to show me how to play the ukulele at age eight. I think he only knew one tune, "Ain't She Sweet," but it was chock-full of chords and fun to play. My folks would get together with my Uncle Ted (not my real uncle) who played the banjo and they would all play and sing Kingston Trio songs together into the wee hours. That really showed me that music is a social thing, not some stuffy, isolating pursuit, and can be fun at any age.
What is one of your most memorable experiences as a performer?
I was on tour in New Zealand and Béla Fleck and Tony Trischka were supposed to be flying in. But Tony got snowed-in in New Jersey and only Béla made it to the show. So, Béla and I worked up a version of "Blackberry Blossom" and did a 'tweener set during my band's break. While we were standing there pickin' away, one of Béla's fingerpicks got caught on a string and went flying up in the air and, in what seemed like slow motion, floated to the floor of the stage. We both stopped, turned, and looked at each other. Béla shrugged, bent down and grabbed the pick, put it on, and we kept going.
Do you have any good practice tips for bluegrass banjo players, or musicians in general?
Number one, practice it half as fast as you could play it. Learning any new skill requires obsession and regular practice. But, what to practice? Once you have some basics figured out, then working on specific arrangements—that means memorization!—and repeating them is the path to learning the language of music. Also, it's very important to play with a time source. Metronomes are great but can be pretty dry. There are a handful of websites that have pre-recorded versions of songs to play along with and the tempos can be slowed down.
Sign Up for Lessons with Dave