Carolyn Cruso
Flute, Guitar, Hammered Dulcimer, Songwriting, Ukulele
---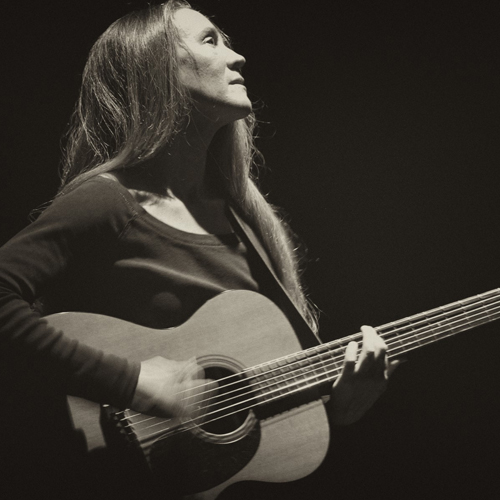 Carolyn Cruso grew up in the culturally rich Hudson River Valley in New York state, home of Pete Seeger and the Clearwater. Playing music since the age of eleven, she started with flute and soon branched out into guitar in her teens and hammered dulcimer in her twenties. Carolyn came to the Pacific Northwest after graduating from the University of New Hampshire with a degree in Environmental Conservation.
Carolyn spent nearly three years performing in Europe in the late 1980's and has been traveling and performing ever since. She performs at festivals, folk clubs, coffeehouses, churches, and schools throughout the PNW and the nation. She has recorded eight albums and lives in the San Juan Islands. In her spare time, she enjoys gardening and getting out on the water!
Carolyn's philosophy on teaching and learning is to always keep an open mind. "You start from where you are," she says. "You delight in the discovery of music and in the wonders of experimentation as well as the discipline of music basics. It is experiential and yet systematic. It is a give and take where the teacher learns through teaching and the student teaches through learning." Carolyn believes in a gentle, yet focused approach and students consider her an excellent and patient teacher. Learn more at carolyncruso.com.
Specialties: Celtic (flute and hammered dulcimer), fingerstyle guitar, songwriting
Levels: Beginning, Intermediate, Advanced
Ages: 8+
Rates: $55 for 30 min, $65 for 45 min, $75 for one hour

Availability: Thursday, Friday, Saturday by appointment

Online/In-Person: Online primarily, with occasional in-person lessons at Dusty Strings when in Seattle
Website: carolyncruso.com
---
Sign Up for Lessons with Carolyn