Carolyn Cruso
Flute, Guitar, Hammered Dulcimer, Songwriting, Ukulele
Carolyn is on sabbatical through mid-July 2022. Please call or email Dusty Strings to be put on waitlist.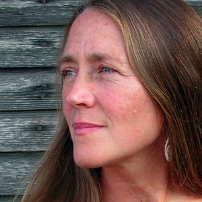 Carolyn has been a performing multi-instrumentalist and singer/songwriter for more than twenty-five years. She's recorded nine albums and has traveled the country and Europe with her music. She's known as an innovative dulcimer player, pushing the boundaries of tradition while respecting its roots.
Carolyn's philosophy on teaching and learning is to always keep an open mind. "You start from where you are," she says. "You delight in the discovery of music and in the wonders of experimentation as well as the discipline of music basics. It is experiential and yet systematic. It is a give and take where the teacher learns through teaching and the student teaches through learning."
Carolyn believes in a gentle, yet focused approach and students consider her an excellent and patient teacher.
Ages: 9 and up
Levels: Beginning, Intermediate
Specialties: Celtic (flute and hammered dulcimer), fingerstyle (guitar)
Availability: Thursday morning and afternoon, Friday and Saturday by appointment
Rates: $55 for 30 min, $65 for 45 min, $75 for one hour
Website: carolyncruso.com