Bruce McCaskey
Concertina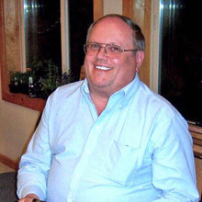 Bruce has been playing Anglo concertina for more than fifteen years and enjoys the uniqueness of the instrument, noting it offers a lot of sound and potential in a very small package.
His principal focus is Irish music, but he can assist in learning any style of music on the instrument. He is well-versed in the "straight-row" and Irish "cross-row" techniques of playing and can also offer instruction in Bertram Levy's innovative bandoneon approach to the instrument.
Bruce learned techniques directly from Ireland's Noel Hill and Gearóid Ó hAllmhuráin, Chicago's John Williams, England's Brian Peters and other noted players. Noel is widely acknowledged as one of Ireland's top Anglo concertina players and in 2011 Ireland's TG4 named him the "Traditional Musician of the Year." Both Gearóid and John have won All-Ireland music competitions and Brian is acknowledged as one of the UK's leading Anglo concertina players.
Bruce also spent time working with the versatile and highly regarded American musician Bertram Levy, long an icon in the Anglo concertina world and author of the widely sold beginner's tutor, The Anglo Concertina Demystified. In addition to learning Bertram's approach to the Anglo, Bruce assisted with the development of Bertram's most recently published Anglo tutor, American Fiddle Styles for the Anglo Concertina.
Ages: All
Levels: All
Specialties: Anglo
Availability: Please call (206) 634-1662 or email music@dustystrings.com for a referral.