Allan MacDonald
Fiddle, Piano, Chanter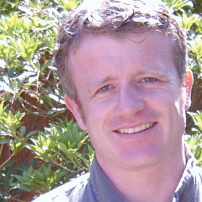 Practice, fun, and tunes—that's what it's all about! Allan is comfortable teaching by ear or sheet music and selects his approach according to the student's preferences and needs.
Allan grew up in Scotland and first learned fiddle tunes from masters such as Angus Grant, Alisdair Hardie, and Tom Anderson. He played in orchestras during his teens and studied at the Royal Academy of Music in London. However, the jigs and reels of Irish pub sessions proved to have a greater pull than symphonies and concertos, and he soon was playing Scottish and Irish fiddle regularly, including a performance at the Edinburgh International Fringe Festival with Sheena Wellington.
Later, he worked as a Scottish fiddler at Fort Michilimackinac in northern Michigan, appeared on local television in San Francisco playing Scottish fiddle with guitarist Dylan Schorer, and transcribed the Martin Hayes CD Under the Moon for MelBay Publishing. He taught violin to grades 4-8 in a Waldorf school for two years and has taught privately for fifteen years. In San Francisco, he played many a late-night pub session with great players including Brian Therioux, Tina Ley, Flynn Cohen, and Dylan Schorer. Since moving to Seattle, he has played in sessions at Molly McGuire's, Conor Byrne, and the Irish Emigrant, as well as several house concerts and other appearances.
Ages: 5 and up
Levels: All
Specialties: Irish, Scottish
Availability: Monday and Tuesday evenings, Wednesdays
Rates: $45 for 30 min, $55 for 45 min, $65 for one hour
---
Sign Up for Lessons with Allan