Mar. 7: Ben Hunter & Joe Seamons Live in Concert at Dusty Strings
(2/6/2020)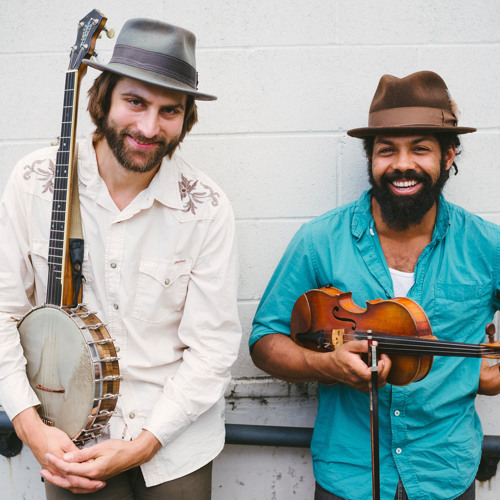 Dusty Strings is proud to present Ben Hunter & Joe Seamons Live in Concert, Saturday, March 7 at 7:30 PM!
Seattle songsters Ben Hunter & Joe Seamons give life to voices that have long been silenced in American culture. Their award-winning performances are highlighted by storytelling that, rather than bringing the past to life, vividly shows how the past still lives in the present. Through their songs, audiences witness current issues crop up again and again in folk songs, dance tunes, acoustic blues, and prison ballads.
Ben & Joe bounce from fiddle and banjo breakdowns to a cappella field hollers, early jazz to gospel, Piedmont-style guitar to rattlin' bones. Audiences walk away from Ben & Joe's concerts and workshops inspired to learn more of their own heritage and engage more deeply with their communities.