40th Anniversary Limited Edition FH36S
(7/11/2019)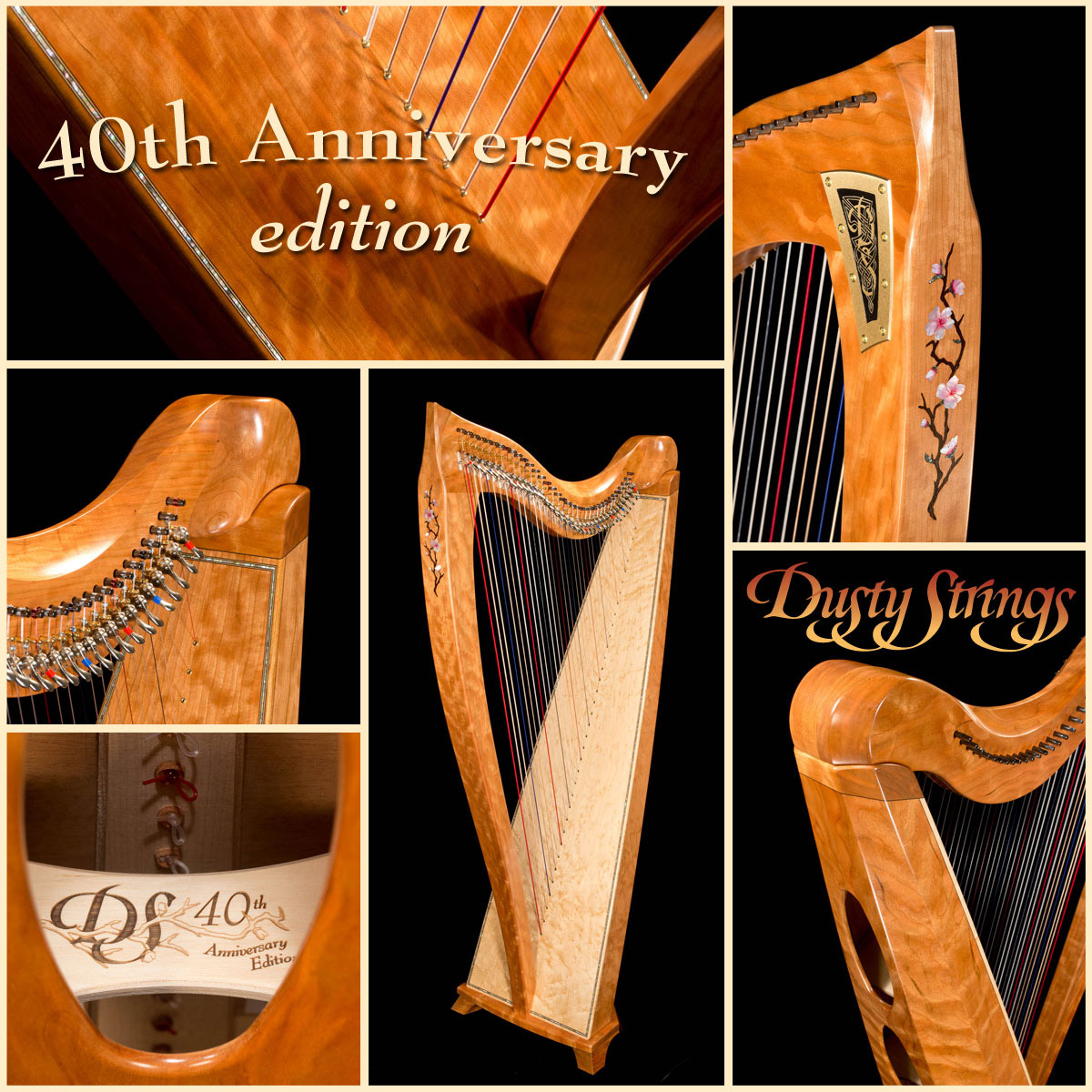 It's not every year you get to celebrate 40 years of building instruments! 1979 marked the official launch of the Dusty Strings Dulcimer Company, but the name had to be changed once the requests to design and build harps became impossible to resist. Hammered dulcimers remained our most popular instrument until around 2002, when harps finally surpassed dulcimers in numbers. Currently, we build 80 to 100 instruments a month, and before the end of our 40th year, we will have built 40,000 harps and hammered dulcimers!

When we realized that harp #20000 would coincide with our 40th anniversary, we got inspired to make it something really special. The two things that got us into instrument building were our love of music and our love of wood, and we wanted to honor those passions with a harp that represented the classic and beloved Dusty sound, and also allowed us to indulge our aesthetic fantasies.

The FH36S has been our flagship harp for more than two decades, and exemplifies the clear, sparkly, even, deep, and resonant sound that Dusty Strings is known for. Besides being comfortable to play, the elegant staveback shape has graced the cover of our harp brochure for as long as we can remember, and has come to be an almost iconic representation of Dusty Strings artisanry. What better model to embody our 40-year history and tradition? Click here to learn more about it!