Wes Weddell
Mandolin, Guitar, Songwriting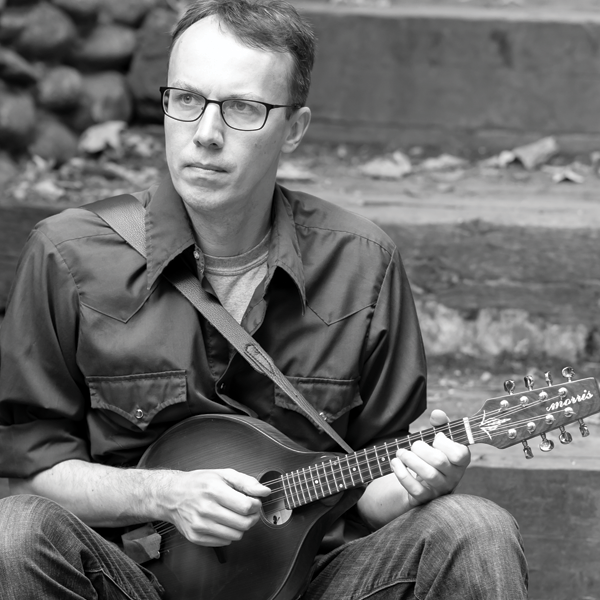 Wes Weddell's love for stringed instruments goes back to his grade school days as a Suzuki violin dropout. The Seattle singer, songwriter, multi-instrumentalist, educator, and audio odd-jobber is a passionate advocate for original music and live performance, appearing regularly in many capacities on stage and in recordings around the region and beyond.
As a teacher, Wes has guided hundreds of students of all ages and abilities since 2001 in private lessons, group classes, library programs, and school visits. Wes has offered group classes at Dusty Strings since 2007, including Beginning Mandolin 1 and 2 and the popular Living Room Ensemble. His approach is light and accessible, tailored to students' individual goals.
Wes has released five albums, starting with My Northwest Home, which introduced him to the Seattle music scene in 2001. Whether performing, writing, recording, teaching, sitting-in, or presenting—all have become regular parts of Wes' repertoire—he remains committed to helping audiences and musicians find each other!
Ages: 12 and up
Levels: Beginner to intermediate
Availability: By appointment
Rates: $55 for 30 min, $65 for 45 min, $75 for one hour
Website: wesweddell.com