Stuart Williams
Banjo, Fiddle, Guitar, Mandolin, Tenor Banjo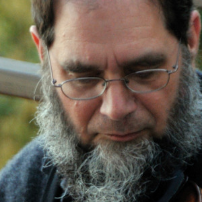 Stuart plays and teaches the old-time fiddle music of the Greater Northwest: Missouri and Southern hoedowns, Canadian jigs and reels, Scandinavian waltzes, and more. Having studied the details of the personal and regional styles, as well as repertoire of the older masters of this art, he is eager to pass this knowledge on to you.
Stuart is eminently interested in matching his approach to your best learning style and interests. He also enjoys teaching fiddle tunes and fiddle and song accompaniment on mandolin, guitar, and tenor and clawhammer banjo. Music theory that you can understand and readily use permeate his approach to teaching, but the most important thing is to help the student develop his or her musical ear, a feel for the music, and find their personal style and way into this wonderful social and dance music.
Stuart focuses particularly on details of style and bow work that characterize the individual and regional styles, having learned first-hand from experienced dance fiddlers in rural Michigan and the Pacific Northwest since 1972. He plays throughout the Pacific Northwest for contra and square dances, including stints with Flash in the Pan in the 1970s and Pleasures of Home in the 1990s, among others.
He also has extensive experience documenting the older generation of fiddlers and presents this music through recordings and written works. Stuart has taught full time since 1993, both privately and in workshops through the Washington Old Time Fiddlers' Association and other Northwest organizations. He was featured in the summer 2014 issue of Fiddler magazine.
Ages: All
Levels: All
Specialties: Clawhammer banjo, Irish, Scottish, old-time
Availability: Monday and Wednesday mornings and afternoons/early evenings
Rates: $50 for 30 min, $60 for 45 min, $70 for one hour