Papa Josh
Guitar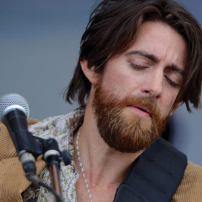 Papa Josh teaches guitar to beginning, intermediate and advanced players of all ages and styles. With a master's degree in jazz performance from Northern Illinois University, Josh has developed a thorough understanding of music theory and improvisation and amassed a wealth of experience putting these concepts into practice. Josh has developed his own fun and enlightening approach to teaching beginners and helps lifelong guitarists discover new skills, musical perspectives and approaches to playing. He encourages confidence by remaining patient, sensitive, and open to students' individual tastes, abilities, and unique struggles.
Papa Josh is an exciting guitarist, bass player, and vocalist. A protégée of world-renowned guitar virtuoso Fareed Haque, Josh began performing rock, blues, funk, and jazz at age sixteen. He has since performed at the 2003 Monterey Jazz Festival, 2010 Vancouver Olympics and 2012 World Loop Championships, to name a few. Since relocating to Seattle in 2013, Josh has performed with Joe Doria, Skerik, D'Vonne Lewis, Klozd Sirkut, Marmalade, Tetrabox, Six Demon Bag, and more.
Josh began teaching guitar while in high school and has gone on to lead master classes and ensembles and teach music theory and improvisation at high schools and universities. Josh has also worked extensively with beginner and intermediate students of all ages. His patient and playful approach imbues confidence that helps overcome any obstacle to musical development.
Ages: 8 and up
Levels: All
Specialties: Jazz, funk, blues, looping
Availability: Wednesday and Thursday mornings, afternoons, and evenings
Rates: $40 for 30 min, $50 for 45 min, $60 for one hour
Website: papajoshmusic.com