Mona Terry
Harp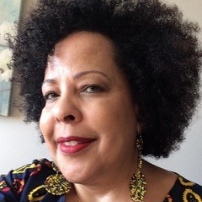 "I believe music is a catalyst to a broader expression of ourselves, our world and humanity." - Mona Terry
Harpist, pianist, and composer Mona Terry is motivated by the restorative power of music to transform and heal through her work as a therapeutic musician and music teacher. Mona's impressive roster includes several directorships of music for worship, prayer and meditation services, and guided demonstrations on the healing qualities of vibrational sound.
Mona's recent move to the Pacific Northwest has expanded her calling as a performer, composer and artistic director of groups String Song Music, Resonance: the Pacifica Harp Duo, and the Eastside Harp Circle. In collaboration with Seattle's Langston Hughes Performing Arts Institute, Mona remains committed to an ongoing project titled Let the Strings Speak. The project offers unique, high quality programming to an underserved community stressing fundamental themes related to civil rights, social change, diversity and unification. Mona's original music is featured on two self-produced CD recordings titled, A Path Seeking Harmony and Peace, Joy and Wonder…Christmas.
Through her calling as an Interdisciplinary Guide, Mona supports individuals at various stages of life processes through new thresholds of growth, self-awareness and transformation. She holds forty years' experience teaching music and welcomes students of all ages on piano and harp. She believes anyone can learn an instrument with a little dedication to practice. The lesson is customized to the needs of the student, while offering a solid foundation in technique, theory, ergonomics, improvisation and composition through various musical styles, genres, and explorations.
Ages: 6 and up
Levels: Beginning, Intermediate
Specialties: Harp therapy, early composition, ensemble work
Availability: Wednesday
Rates: $70/45 min
Website: monaterry.blog