Debby Boland Watt
Voice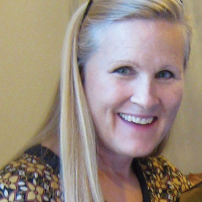 Debby specializes in singing, vocal improvisation, audition preparation, and vocal performance. Her techniques support classical, jazz, improvisation, pop, folk, spiritual, blues, spoken word, and experimental genres. Debby is uniquely equipped to teach the a cappella vocal form called Circle Singing.
Debby is a strong vocalist, improvisational performance artist, and master teacher. As a current Seattle area performer recently featured in The Seattle Times, Debby's voice studio is secure, as she has quickly become the area's best-known facilitator for improvisational voice and circle singing. Debby has studied with Bobby McFerrin, Pauline Oliveros, Meredith Monk's Ensemble, Kurt Elling, as well as other renowned musicians, and has toured the US/Alaska, Canada, and Western Europe as a soloist, choral director, studio musician and/or instructor.
Debby has a Master of Fine Arts in Improvisation from Goddard College and a bachelor's in music from Seattle's Cornish College of the Arts in Vocal Jazz. She enjoys connecting her students creatively to their vocal dreams and goals. Always full of laughter and insight, your lesson with Debby will be the best choice you've ever made for your voice.
"The resonance of the different voices coming together buoyed moods, soothed anxieties and turned a group of strangers into a spontaneous community." – The Seattle Times
"Debby is a full meal deal vocalist and unafraid to explore her instrument...in Jazz and beyond." – J.R., Seattle, WA
Ages: 6 and up
Levels: All
Specialties: Vocal improvisation, audition preparation, vocal performance
Availability: Thursday morning and afternoon, Saturday afternoon
Rates: $80 for one hour
Website: debbybolandwatt.com